Our Story
Sneakers for grown-ups.
Northampton Sneaker Co. want to do something a little different.
We want to combine the street-style and comfort of sneakers with the incredible quality of traditional British shoe making. We want to take Goodyear Welting to a new generation.
To do this we immersed ourselves in the amazing traditional shoe making skills and resources available in Northamptonshire, England.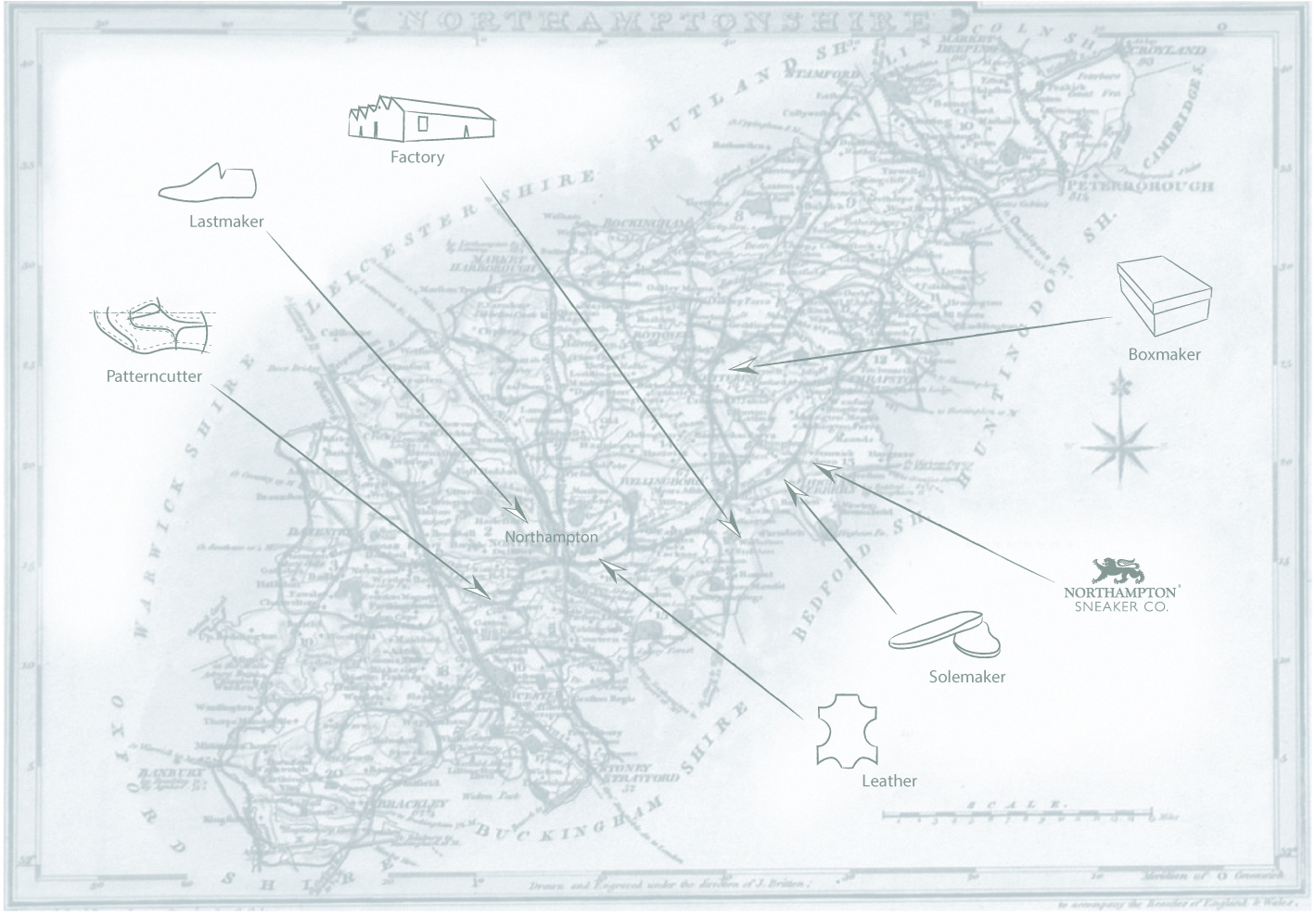 A Sneaker Like No Other.
Our sneakers are built differently. They are the opposite of fast fashion.
Each pair takes around 40 hours of meticulous handcrafting and hand finishing to create, involving around 200 separate operations.
Goodyear Welted

Most sneakers are simply glued together. Ours are unique in being Goodyear Welted. This traditional technique involves stitching the sole and upper together rather than glueing.
The key advantages to Goodyear Welting are it's incredible quality and that a sole can be unstitched, and replaced.
The Factory

Our Northamptonshire manufacturing partner NPS Shoes Ltd has made beautiful Goodyear welted boots and shoes the traditional way for over a hundred years.
Our product is created from start to finish by their incredibly skilled craftsmen and women.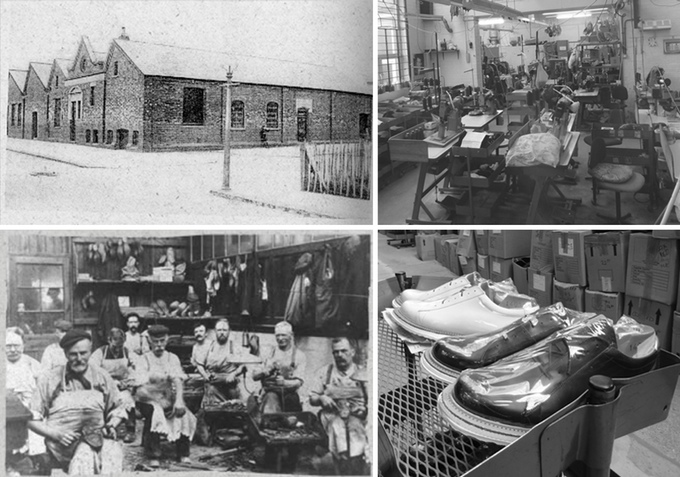 The Last

All footwear is heat formed around a mould shape called a 'last'.
We spent time with a local master craftsman getting the unique shape of our product just right, and just like a sneaker.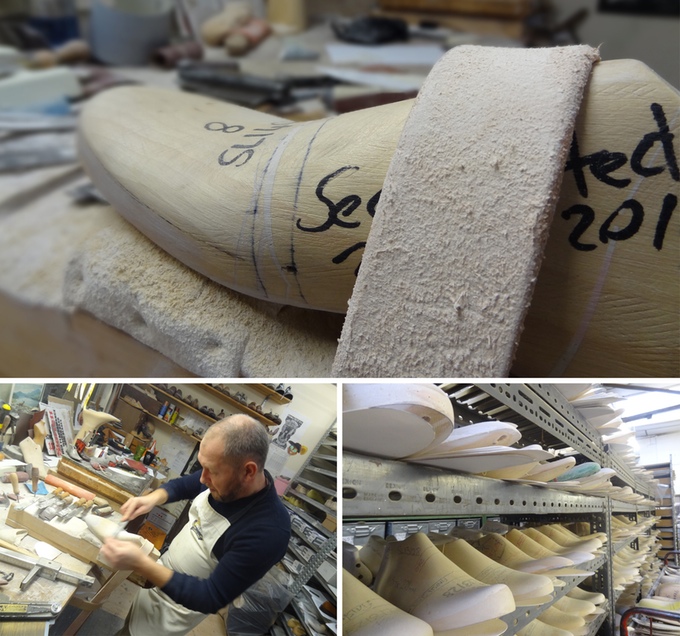 The Leather
We select leather from the local suppliers of beautiful high quality European leather, as all the finest Northamptonshire shoe factories do.
The Sole
Our sole tread is supplied by Vibram of Italy.
Vibram invented the first 'lugged' rubber outsole way back in 1937. Vibram's combination of comfort, grip, and light weight is still unmatched today.
Northampton, England, UK
Northampton is famous for being the home of the finest quality men's shoes in the world.
Located right in the heart of Great Britain skilled workers in factories all across Northamptonshire make incredibly beautiful shoes for brands that have become world renowned.
Northampton Sneaker Co. use this rich resource to create a sneaker like no other.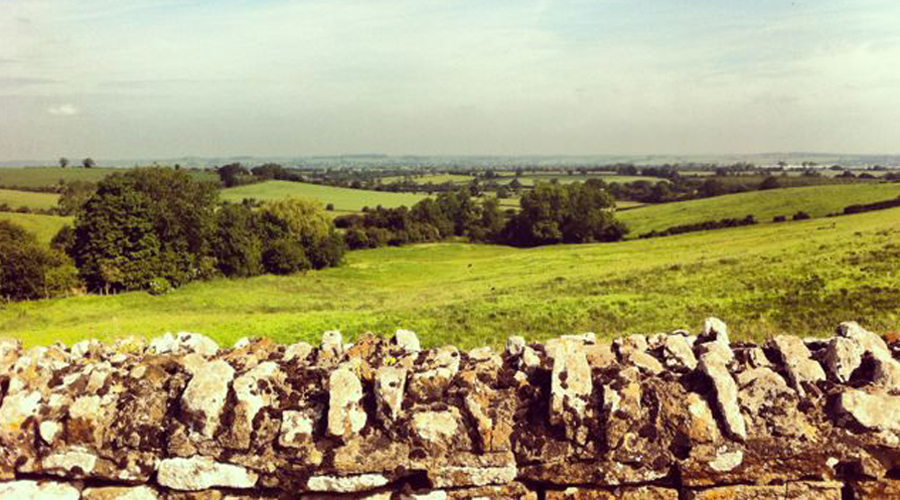 The Design
NSC 1 was inspired by 1960s tennis sneakers. NSC 2.0 finesses this concept.
The upper is simple, elegant, everyday wearable.
Branding is minimal. We let the quality do the talking.
The uppers are made entirely from beautiful European leather and calf lined all the way to the toe. No expense is spared in the construction. Everything apart from the sole is real leather.
The component that attaches the sole to upper is called a storm welt and is also real leather.
The Vibram sole is extremely light and comfortable.
The tongue and collar are padded just like a sneaker.
We also added some delicate punched 'brogue' details to the design as a nod to our factory's awesome shoe making skills.